Holiday Party Survival Tips

Enjoying a holiday party can be difficult for even the most committed quitter. Triggers and temptations such as alcohol, rich food, and other smokers are all around. But with a few tricks and tips up your sleeve you can keep your cravings under control and still have fun.


NEW FRIENDS

If friends step outside to smoke, don't go with them. Instead, go talk to that guy in the ugly holiday sweater. He looks like fun.
FIND A DISTRACTION

If a craving hits, distract yourself by doing something else. May we suggest standing under the mistletoe?
INVITE A QUIT BUDDY

Ask someone at the party to be your "quit buddy"; someone who'll help steer you away from your triggers.
DON'T STRESS!

Stress can be a trigger, so avoid uncomfortable conversations. Haven't returned your neighbor's hedge clippers? Don't want to hear about your host's golf vacation in Myrtle Beach? Excuse yourself and go mingle!
JUST BREATHE

If the urge to smoke gets too strong, take some deep, cleansing breaths to help you relax.
FOOD FIX

Big, heavy meals can be a trigger. Using a smaller plate can help you eat less. You can still have the pecan pie, just not as much.
DRINK SMART

For many, cigarettes and alcohol are partners in crime. Swap out the wine or booze infused eggnog with cider or non-alcoholic punch.

Scroll through and click on the icons to get tips on how to enjoy your holiday party.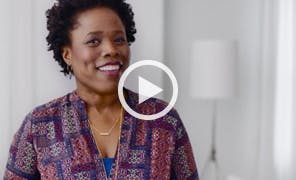 Cravings will come, but they will also go. So it's important to remember…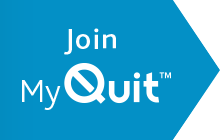 Stay motivated with a support program that delivers advice, tips, coupons, and more straight to your inbox.