Get Involved: Start Your Quit Smoking Journey
Holidays come and go, but the gift of quitting benefits you and your family for life.
Quit this season and enjoy a new you and greater happiness for all the years to follow.
See below for events and contests to help get the season started.
Mark Ballas Q&A
The Dancing With The Stars choreographer and performer talks about how his career helped inspire him to quit smoking.
Tell us "Why" you're quitting for a chance to win
What's inspiring you to quit smoking? What's your "Why"? Share your story and you could win a $50 gift card.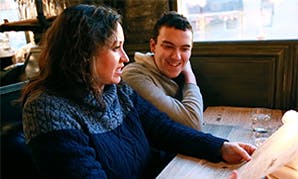 What's Your Why: fresh starts
A new year means a new beginning. These ex-smokers talk about their "Why" for quitting and starting fresh.


Quitting isn't easy. That's why we created MyQuit™: to help you every step of the way, from your first week to your last. This robust email support program taps our many years of quitting research, translating it into tips, advice, and inspiration to help you stay on track.