Seven Simple Clean Eating Recipes To Try
By iFoodreal | Source . Greatist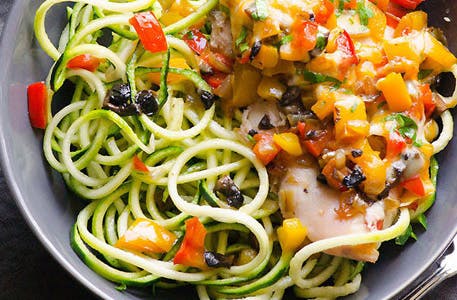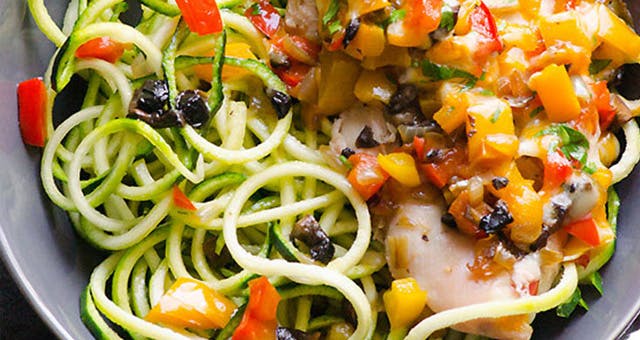 We spend a lot of time scouring the Web for tasty, trendy, and healthy recipes. It's one of the many perks of working at Greatist. In the process, we come across some amazing resources for easy meals that prove cooking healthy doesn't have to be expensive or a giant time suck. And now, we want to make a habit of sharing them with you!
Every week, we're asking one of our favorite food bloggers to share some of their most popular recipes. First up, our friend Olena Osipov of iFOODreal.com.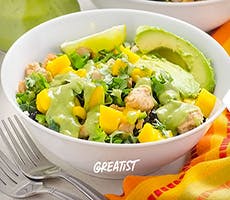 This quick dinner with quinoa, kale, chili chicken, mango, black beans, cilantro, jalapeños, and creamy cilantro avocado dressing (phew!) is customizable to each family member's preference. In other words, it's perect for a versatile group of picky eaters.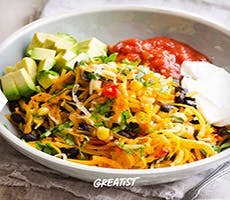 This flavor-packed vegetarian dish only takes 15 minutes to get on the table. Even squash haters will love it. I know from experience.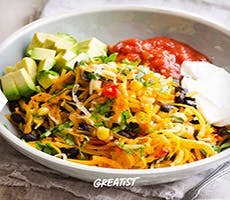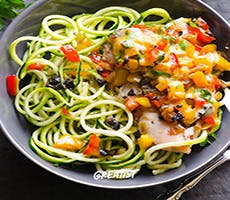 A filling dinner with only five main ingredients: chicken, peppers, mushrooms, onion, and cheese. I recommend rounding out your meal with quinoa, brown rice, or a large salad on the side.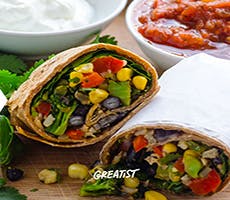 These wholesome burritos make for an easy and convenient lunch or dinner. Prepare a batch and then refrigerate or freeze the leftovers to reheat whenever you don't feel like cooking.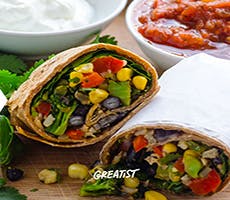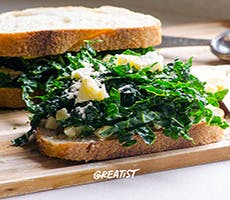 This classic comfort food comes with some added benefits (thanks, kale!). Plus, it only takes 10 minutes to make. You're welcome.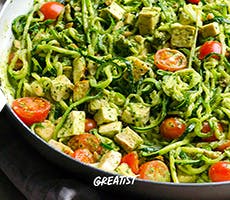 All you need for this healthy meal is your choice of protein, toasted almonds, grape tomatoes, vegan kale pesto, and one skillet. Dinner made seriously easy.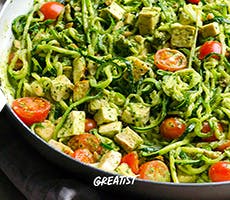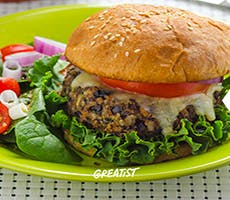 This is the juiciest, tastiest veggie burger ever, IMHO. Plus, it's packed with fiber and will keep you feeling full and satisfied until tomorrow's breakfast.

This article was written by iFoodreal from Greatist and was legally licensed through the NewsCred publisher network.